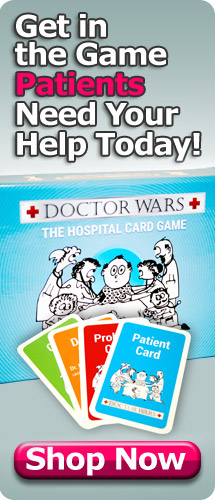 Doctor Wars® games were created by a real doctor!
Jim Fulmer, M.D. is the creative force behind Doctor Wars®. He developed the games with his wife Susan, son Ned and daughter Grace.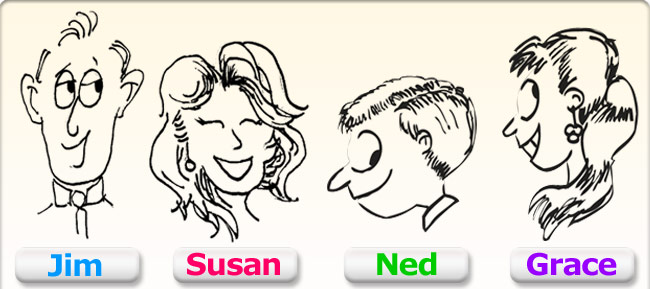 No medical knowledge is needed to play Doctor Wars® - but if you've ever worked in a hospital, you'll enjoy the inside jokes and real-life scenarios of the game.
Doctor Wars® are games of strategy - like chess - but also involve chance. The games can be played with two to four players, designed for ages 10 and up.
The objective of the games is to win the most points
How do you score points?
Deploy your team of doctors STAT to find the most critically ill patients before your opponents can
Cure the patients! The sicker they are, the more brain-power you need to help them
Send your powerful nurses to rule the wards
If you play your cards right and plan your strategy, you'll discharge your patients and win the game.
To read more about the development of Doctor Wars®, please see our press in Financial News and Daily Record.